58 SaaS Companies in NYC You Need to Know
New York has become a major player for Software-as-a-Service (SaaS) companies offering unique and innovative technologies. In 2009, investment in SaaS startups only accounted for about 25% of funding rounds. By 2014, that number had jumped to 50%.
These 58 NYC-based SaaS companies are using cloud technology to influence just about everything — from which fashions make it to stores to finding a cure for cancer.
What they do: Not everyone knows the ins and outs of pet care, so Kinship provides deeper insights through its tools and connections. While its platform, Wisdom Panel, shares information on each pet's breed mix, VetInsight delivers crucial health services for pets. Wherever confusion may lie, Kinship instills pet owners with clarity and enables them to become more informed caretakers for their four- and two-legged companions. 
Who's using it: Pet owners looking to provide better care for their pets. 
Founded: 2021  
What they do: Miro gives teams the ability to communicate across distances and time zones with an online whiteboard platform. Individuals can combine colors, widgets, and templates to add warmth and detail to each whiteboard. Plus, Miro works well with a range of other tools, allowing businesses to smoothly transition to Miro's platform. 
Who's using it: Cisco, Dell, Deloitte, Okta, and millions of other users.  
Founded: 2015 
Funding: $76.3M 

What they do: Mulberry ensures finding affordable warranty options while online shopping is no longer an issue. The company has developed a platform where customers can select plans, submit claims, and seek out support when needed. Meanwhile, businesses can integrate Mulberry plans into their customer shopping experiences and rely on Mulberry representatives to manage their claims process. 
Who's using it: Pier 1, Allswell, Houzz, MIRROR, Breville, Poly & Bark, Helix, Hayneedle, Nomatic, RugsUSA, Mobvoi and Homethreads. 
Founded: 2018
Funding: $34.8M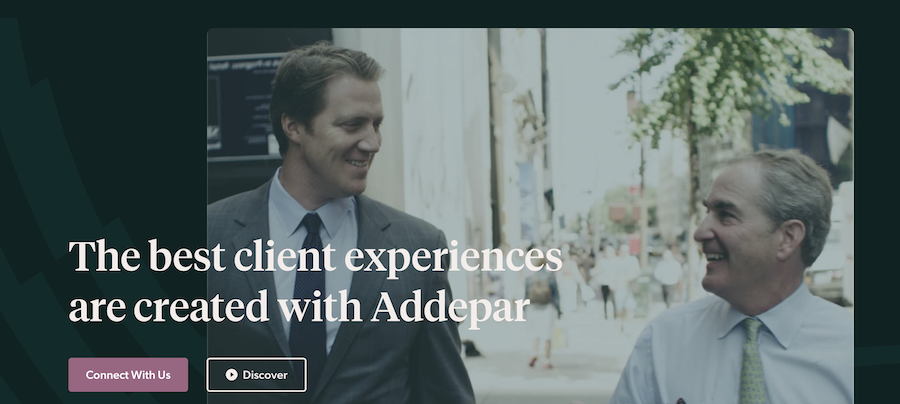 What they do: Financial institutions need to deliver insights quickly, so Addepar simplifies the process with a convenient platform. Wealth managers can view complete client portfolios, analyze information, and generate personalized reports in an instant. Addepar also provides additional layers of data security, so clients have peace of mind while building their financial portfolios. 
Who's using it: Morgan Stanley, Crescent Grove Advisors, AllianceBernstein, Tiedemann, CH Investment Partners
Founded: 2009 
Funding: $514.5M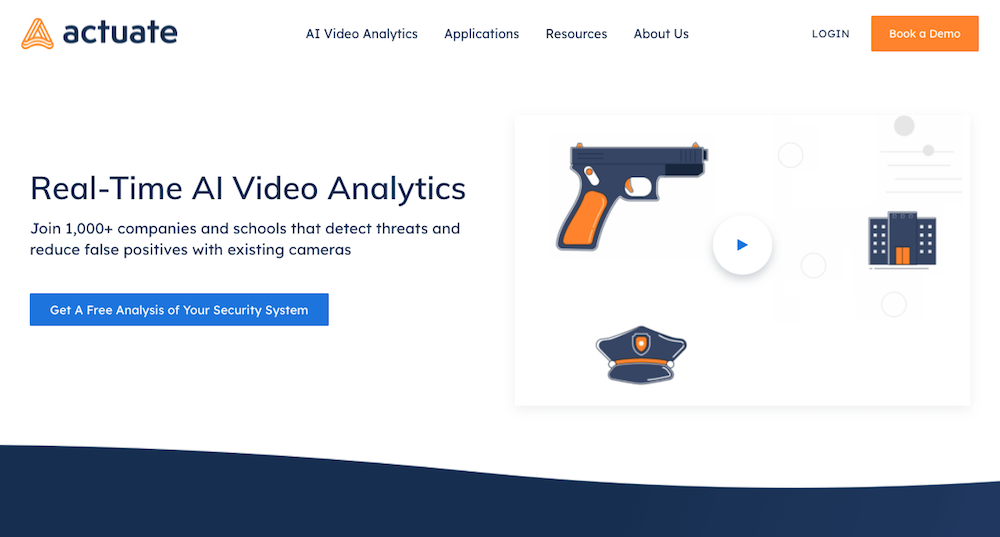 What they do: Actuate utilizes real-time video analytics and AI capabilities while making use of existing cameras and infrastructure to provide necessary enhancements to school and building security systems. The AI software works to detect weapons, intruders and people traveling within an environment while eliminating biases and reducing false alarm possibilities to respect privacy without missing real threats, all while easily integrating into virtually any system. 
Founded: 2018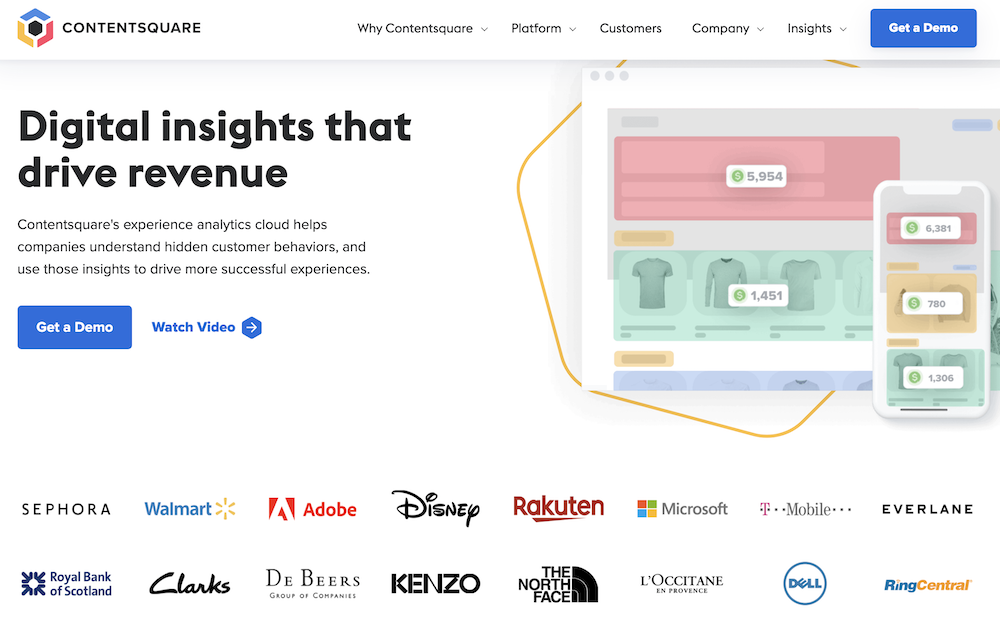 What they do: Contentsquare produces a User Experience Analytics platform that allows organizations across industries to analyze their customers' journeys and optimize content for the most pleasant and efficient user experiences possible. The platform features insights on how users progress through a site from entrance through exit, with zone-based heatmaps, AI analysis, session replay, merchandising analysis, struggle analysis, impact quantification, APIs and integrations all available to increase ROI and maximize conversions.
Founded: 2012
Funding: $312M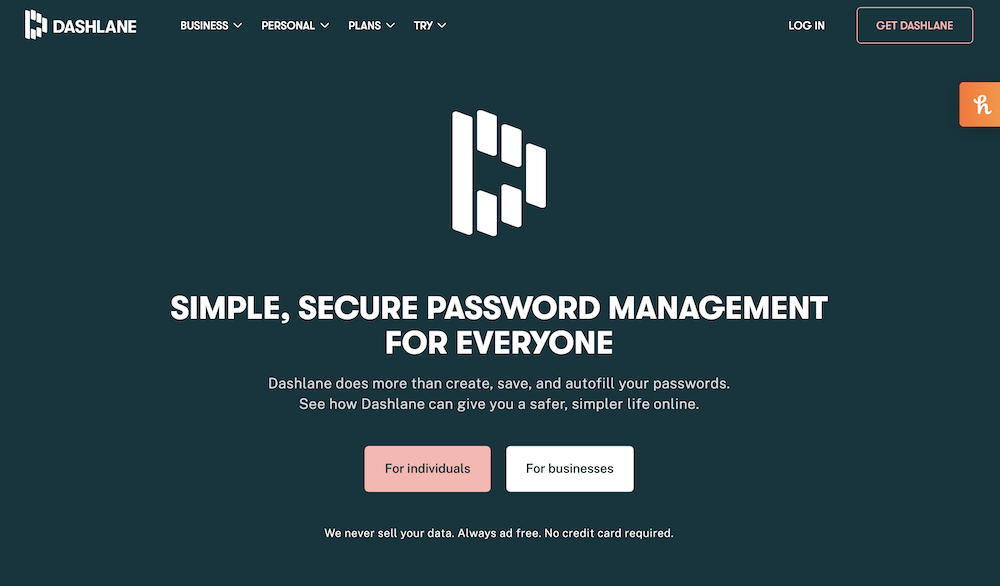 What they do: Dashlane offers simple, secure password management capabilities for both businesses and individuals, allowing them to create, store and autofill passwords while maintaining top tier security. Ideal for ensuring control over personal information, payments and passwords alike, Dashlane encrypts all data upon receipt so only users have access to their own data at any given time.
Founded: 2009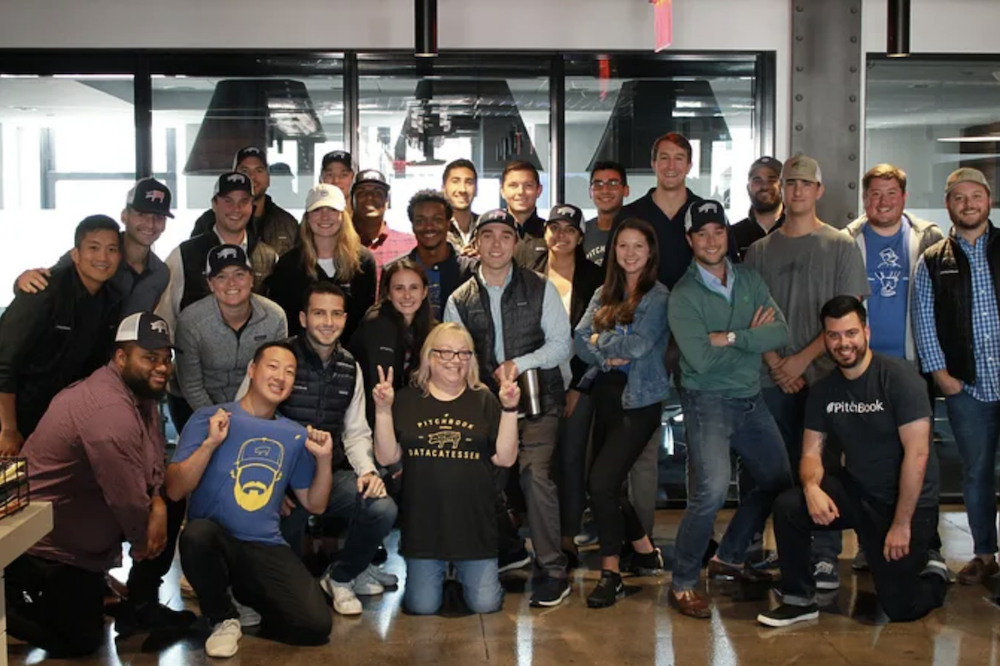 What they do: PitchBook Data is a platform for use by professionals in venture capital to discover crucial information on companies in the private and public financial markets. The PitchBook Data platform allows them to make more informed investment decisions by providing robust data on price-to-earnings ratios, recent acquisitions/mergers and additional data. Powerful insights and market intelligence are easily attainable through Pitchbook Data, and users are able to network, fundraise and execute deals directly through the platform.
Founded: 2007

What they do: Smartling provides cloud-based translation software that helps businesses go global by quickly translating their websites and apps. The company recently helped GoPro launch online stores in six languages in just three weeks.
Who's using it: Spotify, Pinterest, Hasbro, SurveyMonkey
Founded: 2009
Funding: $63.1M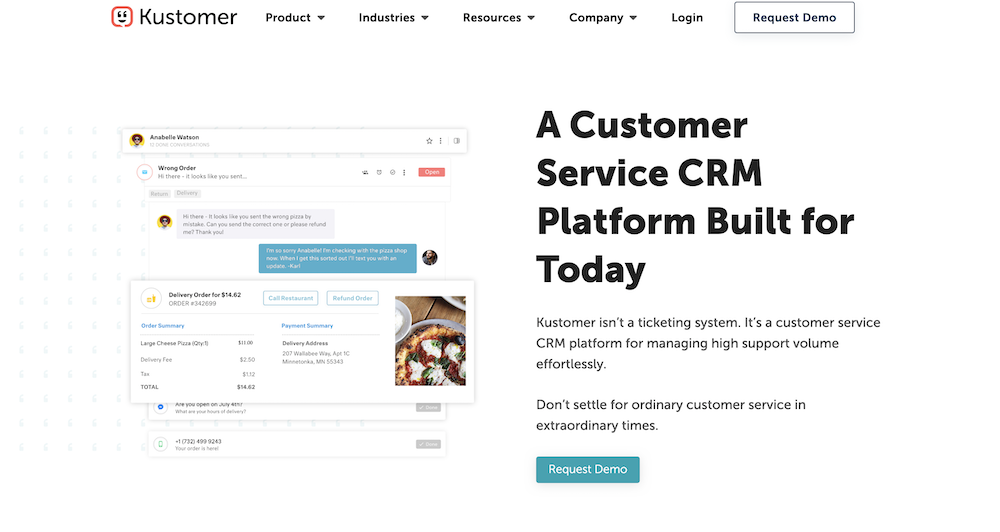 What they do: Kustomer produces a customer service CRM platform for managing high support volumes with ease. The platform integrates and unifies data from multiple sources to allow companies and support teams to provide effortless support across multiple channels — all from a single timeline. 
Founded: 2015
Funding: $173.5M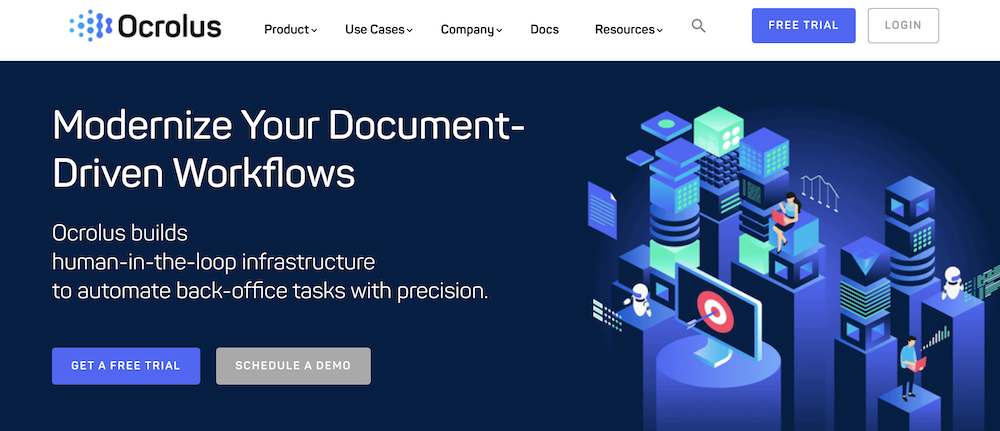 What they do: Ocrolus has developed an intuitive, automated process for checking financial documents like pay stubs and mortgage forms, blending powerful AI technology with human quality control specialists for over 99+% accurate analysis. The platform combines pattern recognition and data verification capabilities to process documents quickly and detect fraudulent data with ease, perfect for employment verification, invoice processing and mortgage automation purposes. 
Founded: 2014
Funding: $47M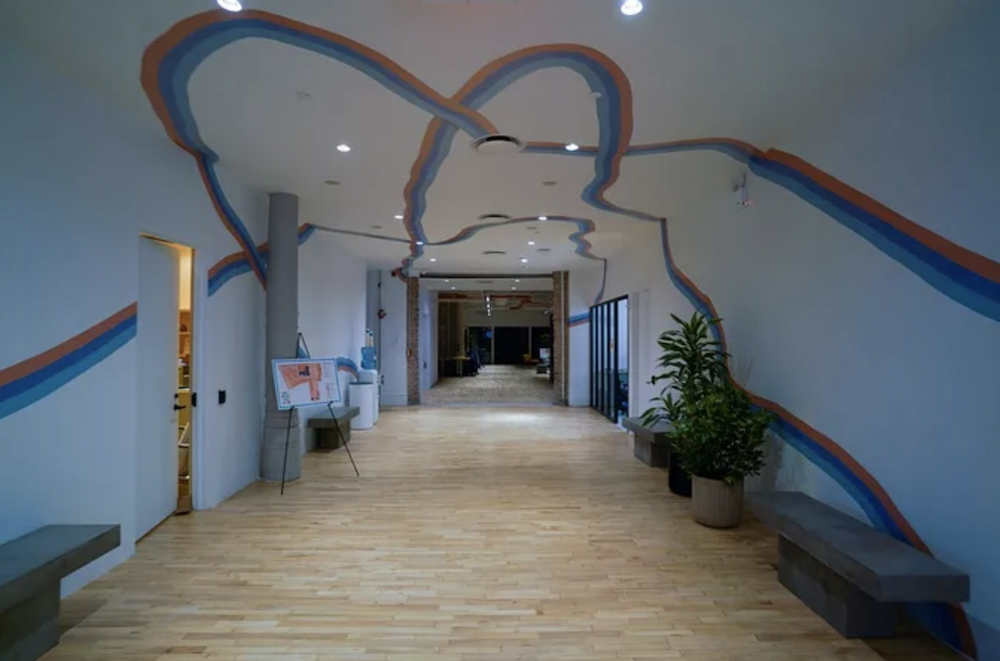 What they do: Atlassian has created some of the most widely used SaaS productivity products, including Jira, Confluence, Bitbucket, Trello and OpsGenie, helping teams track progress and stay aligned more easily than ever. The company's most popular product, Jira, is pivotal to the project tracking capabilities of Agile teams with a swift mindset, while Confluence streamlines document sharing and collaboration processes between all stakeholders.
Founded: 2002
Funding: $210M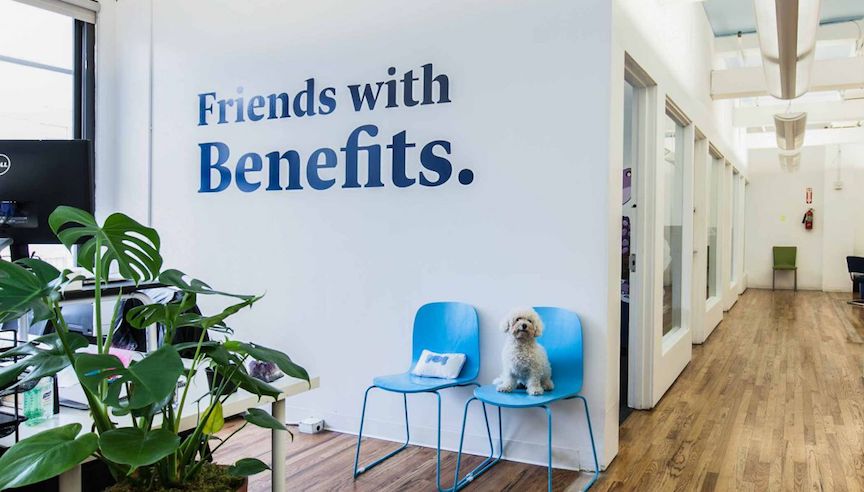 What they do: Justworks is a HR SaaS solution that helps businesses manage their payroll and employees. The startup also partners directly with providers such as Aetna and MetLife to offer benefits at affordable rates.
Who's using it: Reboot, Casper, Qubit
Founded: 2012
Funding: $93M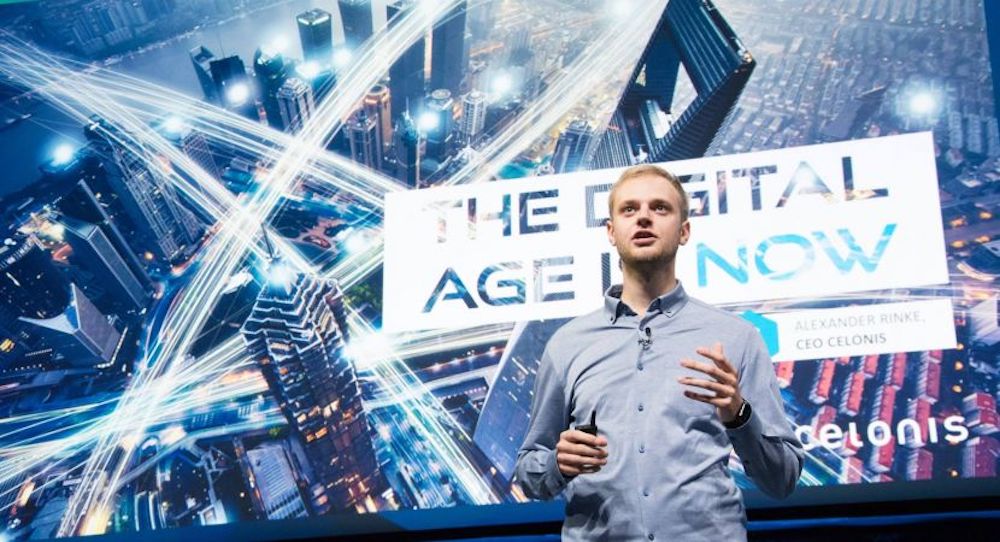 What they do: Celonis designs big data technology that analyzes and visualizes different parts of a businesses' processes. The company's individualized tools harness a businesses' data to improve everything from procurement to manufacturing, logistics and IT.
Who's using it: Uber, Siemens, Honeywell, Cisco and Vodafone.
Founded: 2011
Funding: $77.5M
What they do: Flatiron Health provides cloud-based oncology software that connects cancer centers across the country, aggregating the data in an effort to improve treatments and accelerate research on the disease. The platform currently boasts 400,000-plus cancer patient visits per month from more than 2,000 healthcare providers. 
Who's using it: Network of cancer care providers across the country
Founded: 2012
Funding: $313M
What they do: Vimeo is a leading video hosting and viewing platform, offering a community of over 200 million users and creators a space to share high-quality video content. From creatives to entrepreneurs and businesses looking to grow their brands, Vimeo provides a home with exceptional reach and unprecedented control over privacy and content.
Founded: 2004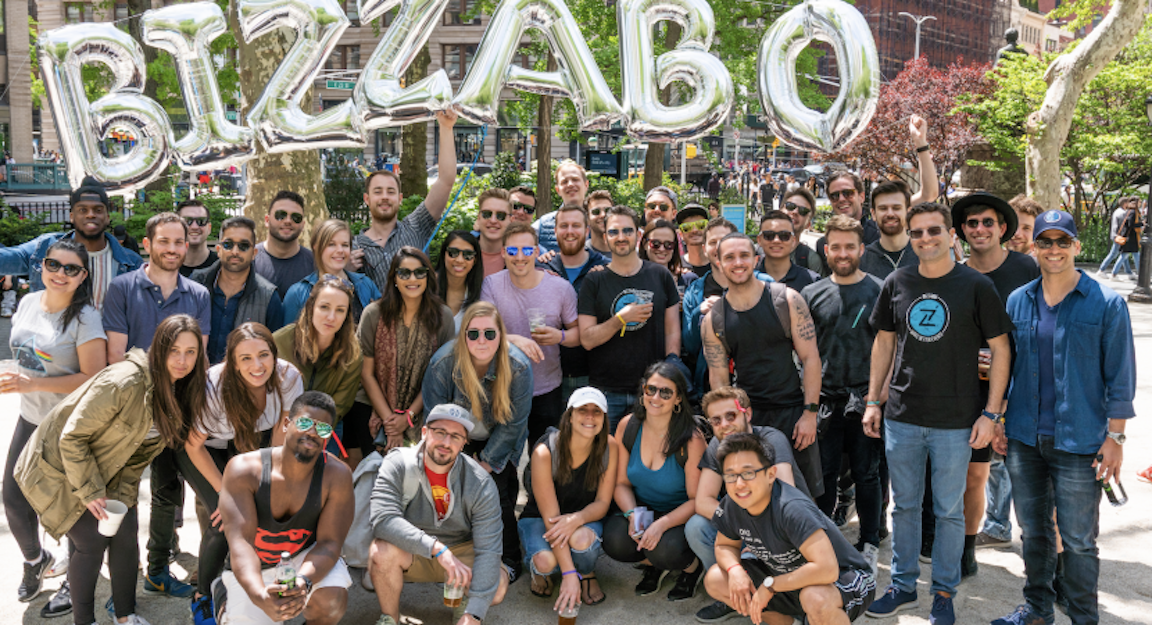 What they do: Bizzabo is an all-encompassing platform for marketers and events. The company's event command center helps marketing teams create meaningful event marketing, management and registration tools. The platform includes website building and social media tools, as well as, an analytics dashboard.
Who's using it: Vice Media, Accenture, Coindesk and Teach for America.
Founded: 2011
Funding: $29.5M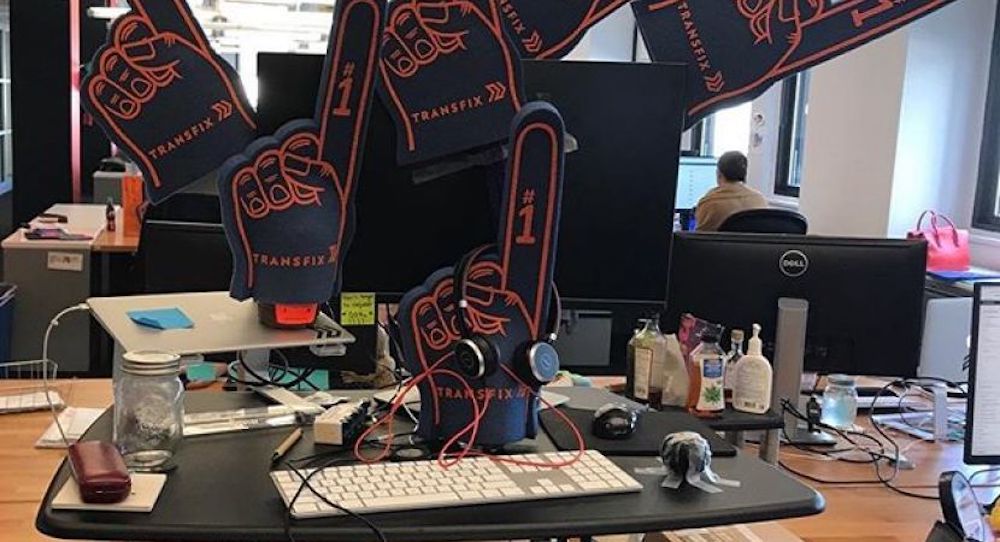 What they do: Transfix is a logistics software platform for shippers to receive instant price quotes, match with carriers and track their shipments. The company's algorithms pair shippers with carriers that fit the specific needs of the shipment, including those that have refrigeration or flatbed needs.
Who's using it: Anheuser-Busch, Target, Unilever and Staples.
Founded: 2013
Funding: $78.5M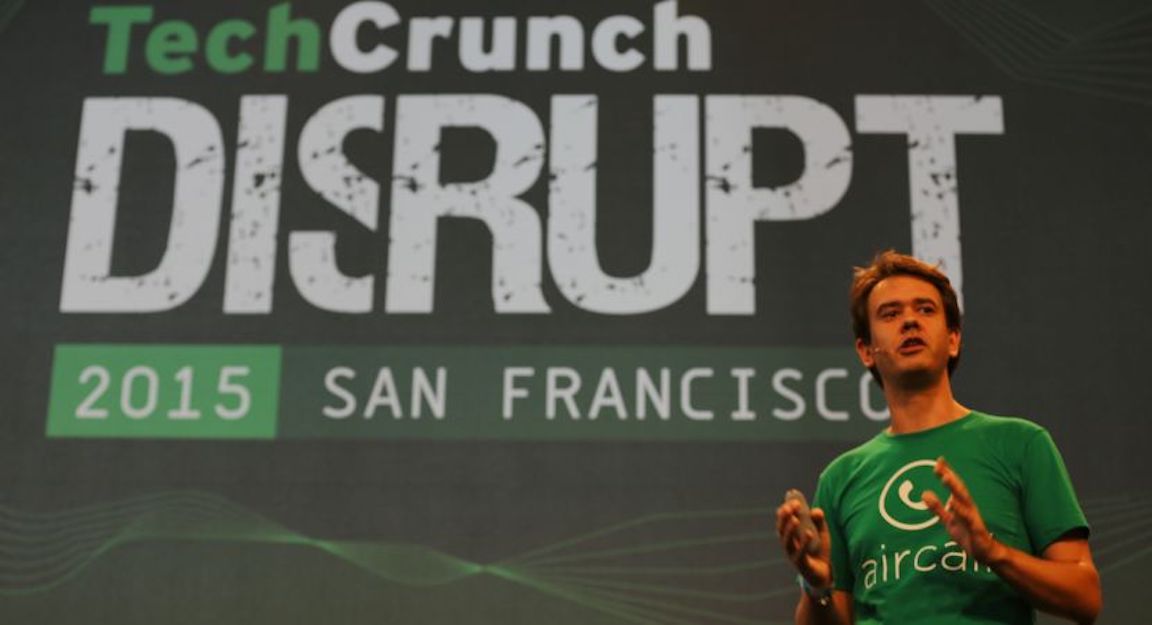 What they do: Aircall equips its users with a full suite of call center software that easily integrates with most CRMs.  The company's advanced software allows for everything from call center analytics reports to the ability to collaborate with team members, no matter where they are. In addition to its New York office, Aircall also calls Paris home.  
Who's using it: Uber, Seatgeek, Zipcar and Adore Me
Founded: 2014
Funding: $11.6M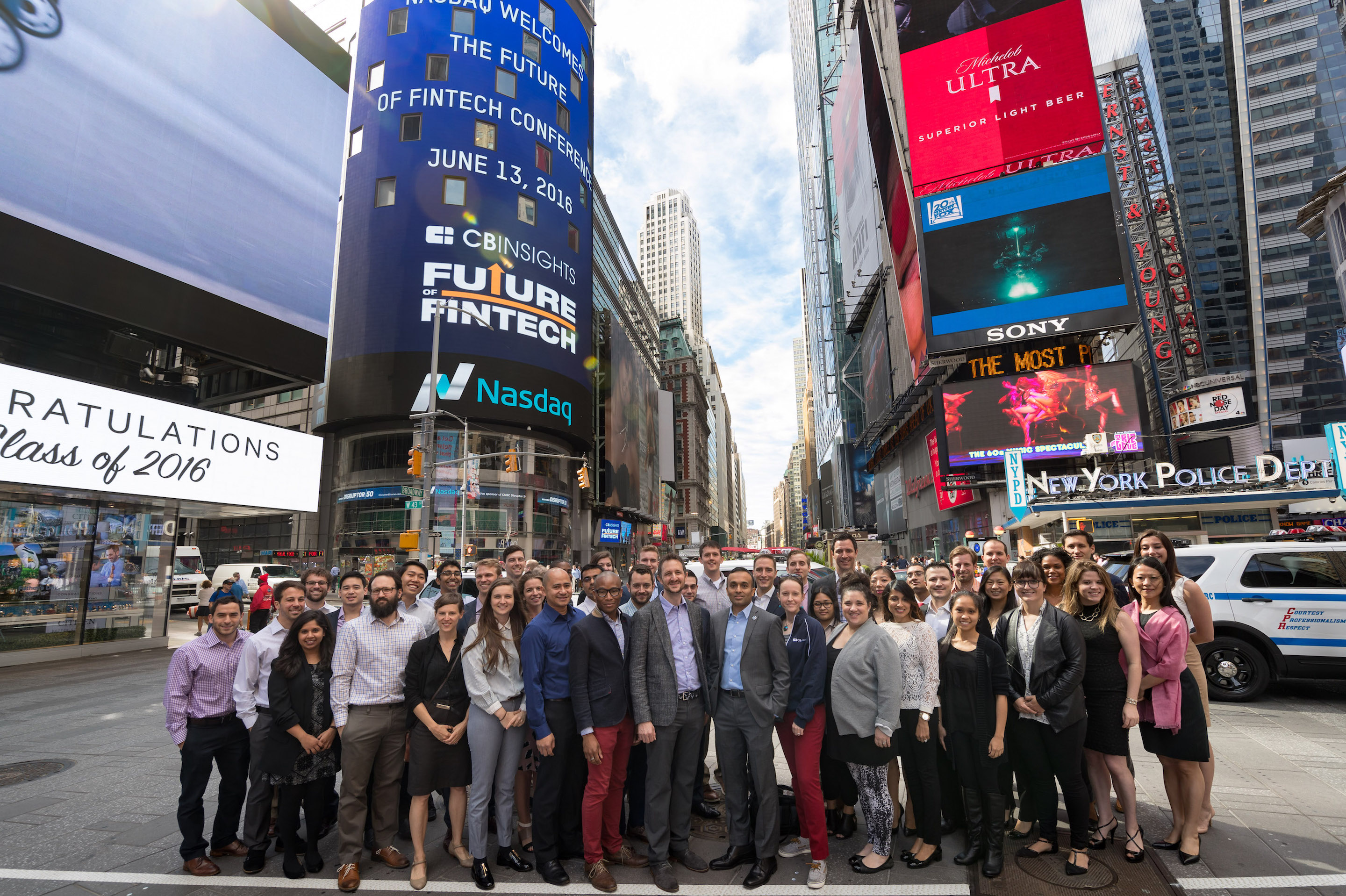 What they do: CB Insights specializes in aggregating and analyzing massive amounts of data points to predict technology trends. The company's market intelligence platform has become a trusted source for data, research and analytics on global private markets.
Who's using it: Cisco, Salesforce, Microsoft
Founded: 2009
Funding: $10M

What they do: Digital Ocean is a cloud-based Infrastructure-as-a-Service (IaaS) provider built for developers. Netcraft considers it the second largest hosting company in the world, and allows dev teams to create, automate and manage infrastructure through API, floating IPs, shared private networking and team accounts.
Who's using it: Atlassian, jQuery, TaskRabbit, redhat, Xerox 
Founded: 2011
Funding: $133M

What they do: Yext provides digital location management software that helps businesses leverage geo-technologies to reach mobile consumers across a network of apps, search engines, maps, directories, social media and more. 
Who's using it: Pep Boys, Denny's, School of Rock, Sunglass Hut
Founded: 2006
Funding: $115.75M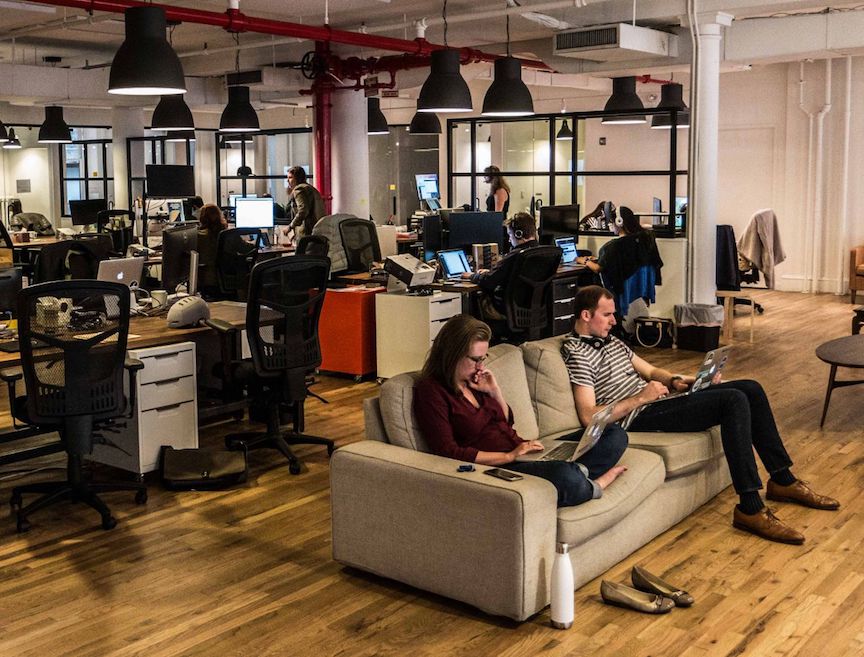 What they do: In the accelerating field of online wealth management, Betterment is a runaway success story. It builds algorithms for wealth management with a portfolio designed for optimal returns at every level of risk, and has been called the "Apple of finance."
Founded: 2008
Funding: $200M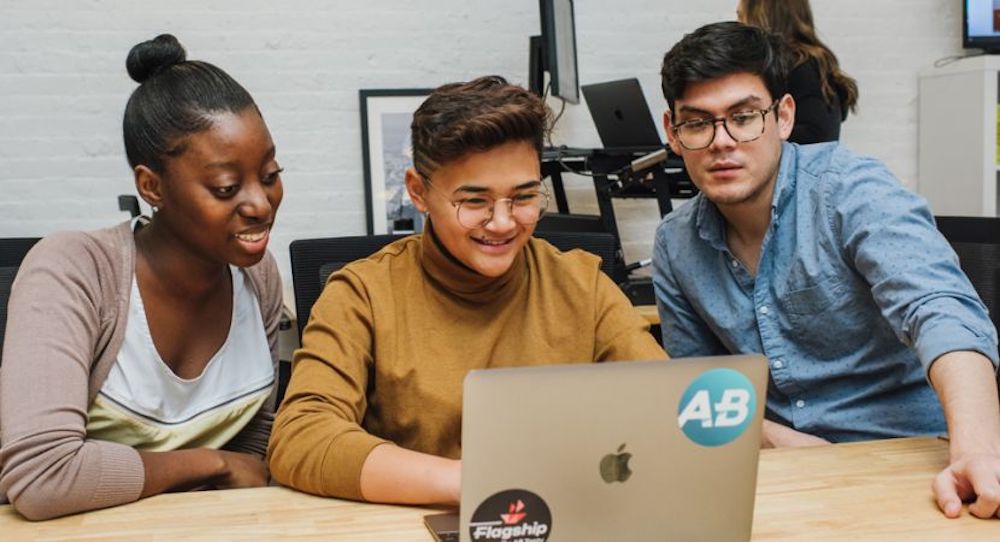 What they do: AB Tasty is a customer experience optimization platform designed to help companies in e-commerce, media, and other industries have more control over their ROI. The company offers a suite of scalable services that include client side A/B testing, personalized marketing, and progressive product rollout.
Who's using it: Sephora, USA Today, Assurant, Groupon, and Panasonic.
Founded: 2008
Funding: $24.2M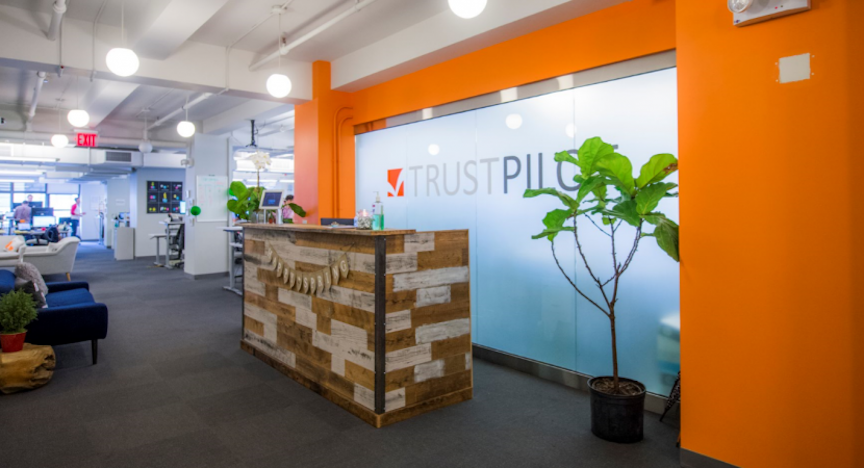 What they do: Trustpilot offers software dedicated to customer reviews. Trustpilot, Europe's leading customer review software, helps companies learn about their product or service using real-time data gathered by a community of customers.
Who's using it: Homeaway, Western Union
Founded: 2007
Funding: $143.8M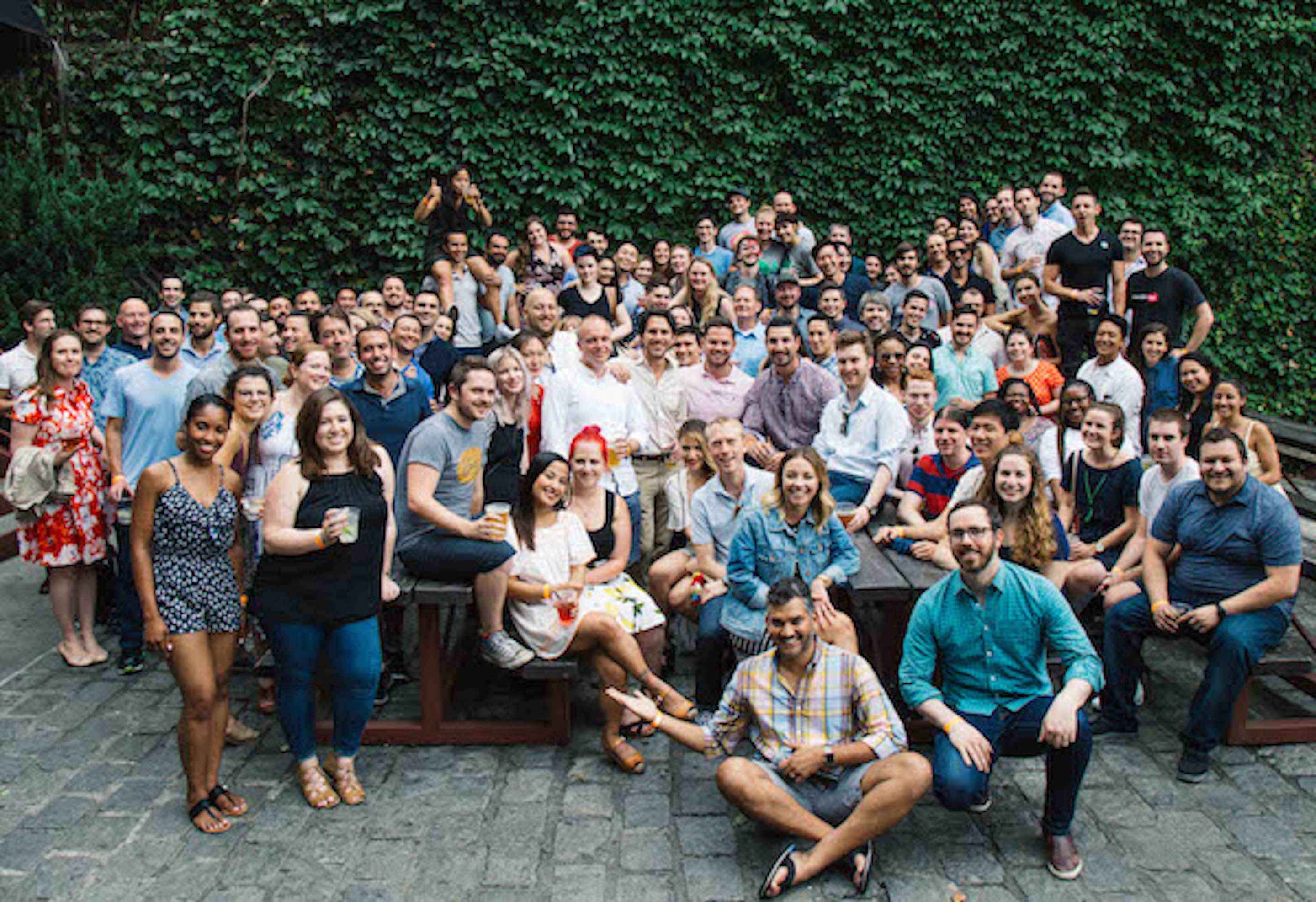 What they do: Movable Ink pioneered a SaaS email technology that lets marketers dynamically change and personalize their messaging in real-time depending on a customer's behavior. In early May 2016, the company celebrated a milestone when it passed 100 billion content impressions.
Who's using it: The New York Times, Sony, Conde Nast
Founded: 2012
Funding: $9.29M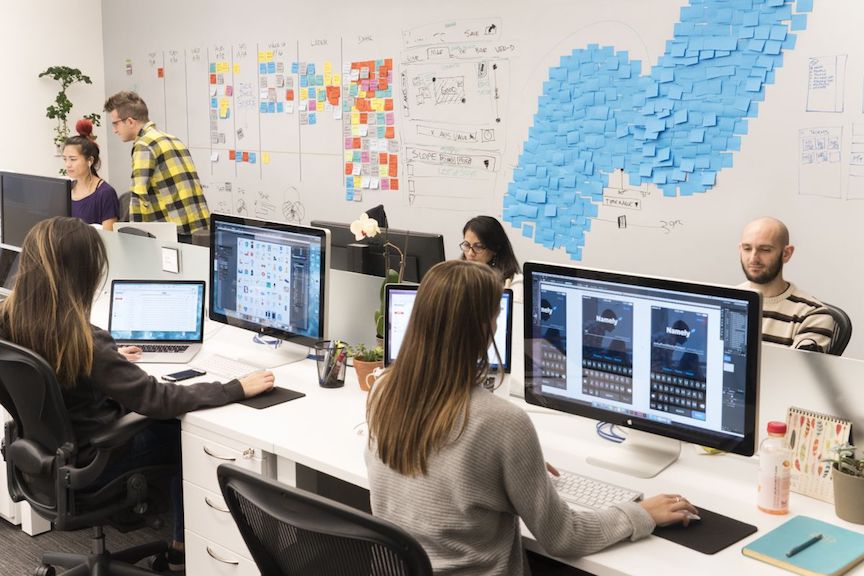 What they do: Namely makes HR software that helps businesses handle functions like employee management, performance reviews, payroll, benefits, workflow and approvals. The company has offices in New York, San Francisco, Austin and Atlanta, and recently ran a Super Bowl ad touting it's HR app.
Who's using it: Blue Apron, jwPlayer, The Motley Fool, 1stdibs
Founded: 2012
Funding: $77.8M
What they do: Dataminr uses proprietary algorithms to mine real-time Twitter and public datasets for actionable signals that can be used by finance, public sector, news, corporate security and crisis management clients. For example, last year Dataminr used Twitter to detect a a large gas explosion in New York City and sent an alert to the NYFD before the first 911 call was received.
Who's using it: Private clientele in the finance, news, corporate, crisis management and public sector.
Founded: 2009
Funding: $179.57M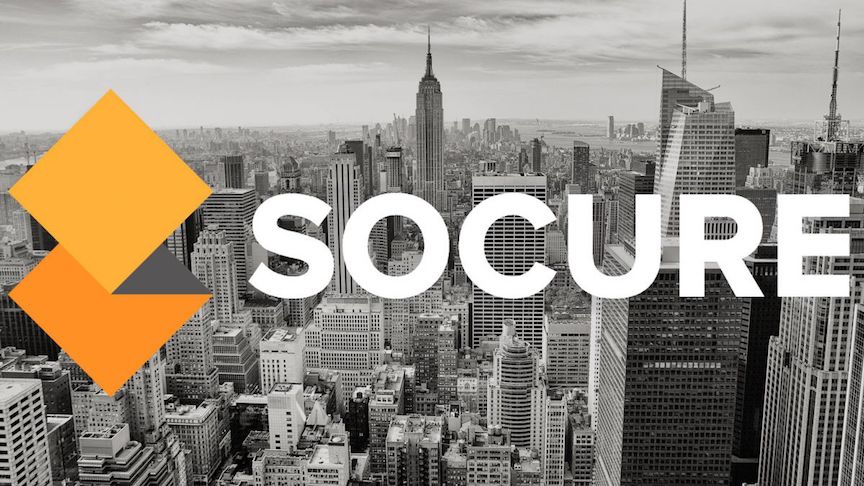 What they do: Socure combats identity theft with its digital identity verification software, an easily integrated SaaS solution. The platform uses machine learning and artificial intelligence to analyze data from phone, email, social media, addresses and IPs to validate identities, keeping businesses and their customers safe.
Founded: 2012
Funding: $17.7M 
What they do: Asana's software helps teams coordinate on projects, stay organized and manage deadlines. The software's visual tools show the progress of each member on their scheduled tasks, creating accountability and transparency throughout the entire project.
Who's using it: NASA, Bill and Melinda Gates Foundation, Uber, Red Bull, Harvard University and Google
Founded: 2008
Funding: $163.2M

What they do: Datadog is a leading SaaS-monitoring platform that helps companies centralize important metrics from apps, tools and services. The consolidation of data helps operations and development teams avoid downtime, fix performance problems and streamline development and cycles. 
Who's using it: Netflix, Airbnb, Twilio, EA, Spotify & Warner Bros.
Founded: 2010
Funding: $147.9M (Raised a $94.5 million Series D round in Jan.)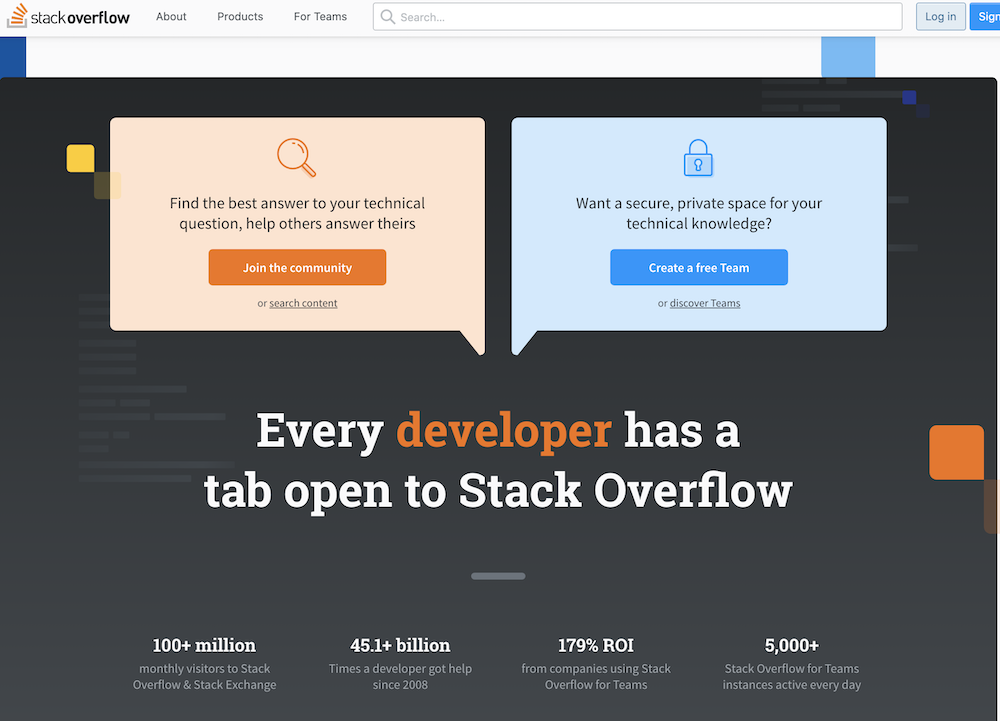 What they do: Stack Overflow is an intuitive platform that allows individuals and teams to access the technical knowledge they need to build exceptional products. Featuring both a free, public platform where users can contribute to and learn from an ever-expanding collection of coding questions and answers, as well as a private collaboration and knowledge sharing SaaS platform for companies, Stack Overflow helps decrease cycle time and protect valuable data regardless of the goal in mind.
Founded: 2008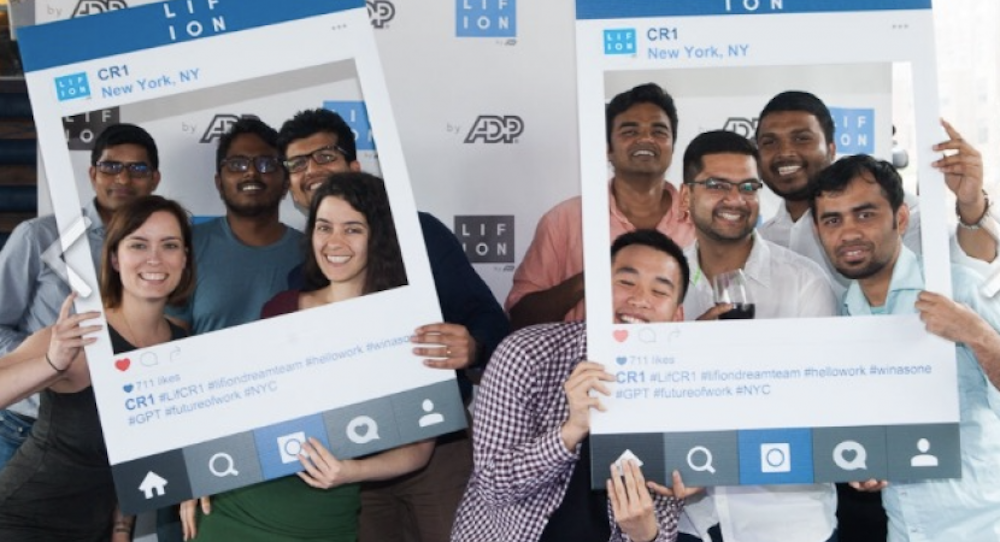 What they do: Lifion by ADP is a human resources software that helps HR professionals track workflows, manage payroll and benefits and accomplish much more. As a business grows, the platform will provide historical data that assists HR teams in making the best personnel decisions that fits their company's needs.
Founded: 2015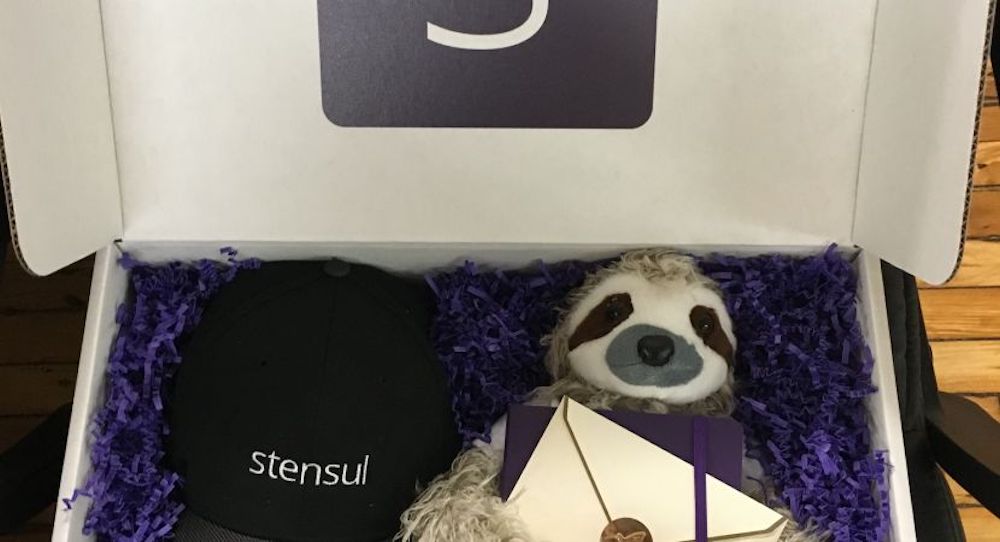 What they do: Stensul's email creation software platform assists marketing teams in crafting personalized emails. The platform enforces brand and design guidelines, removes the need for optimizing images and even enables marketers to customize the email to their specific language, region or role.
Who's using it: Lyft, Grubhub, Samsung, YouTube and BMW.
Founded: 2015
Funding: $7M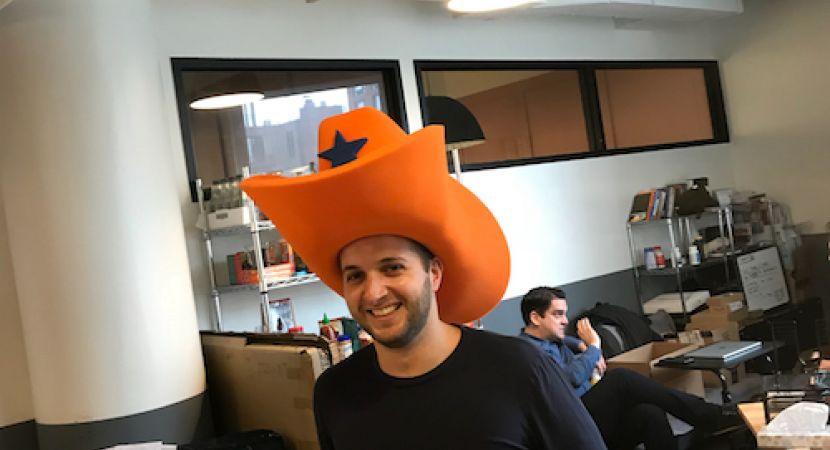 What they do: Saturn Cloud provides data scientists with everything they need to excel, including collaboration tools, breakthrough analytics and resources that help companies and projects scale. The platform is built entirely on Python, meaning Spark, Scala and Java can be taken out of the equation, leading to accessible data and powerful insights in less time. 
Founded: 2019
Funding: $4M
What they do: BetterCloud is a management tool for SaaS-powered organizations. The platform helps businesses manage their SaaS applications, files, groups and users in one place.
Who's using it: Zuora, Buzzfeed, State of Colorado
Founded: 2011
Funding: $46.85M
What they do: Custora is a predictive marketing platform that helps online retailers gather customer data to more accurately target their advertising efforts. The platform integrates its analytics directly with email providers to deliver insights into individual consumer experiences, helping marketers improve their acquisition and retention efforts. 
Who's using it: Crocs, Guess, Loft, Nasty Gal, Bonobos
Founded: 2011
Funding: $6.5M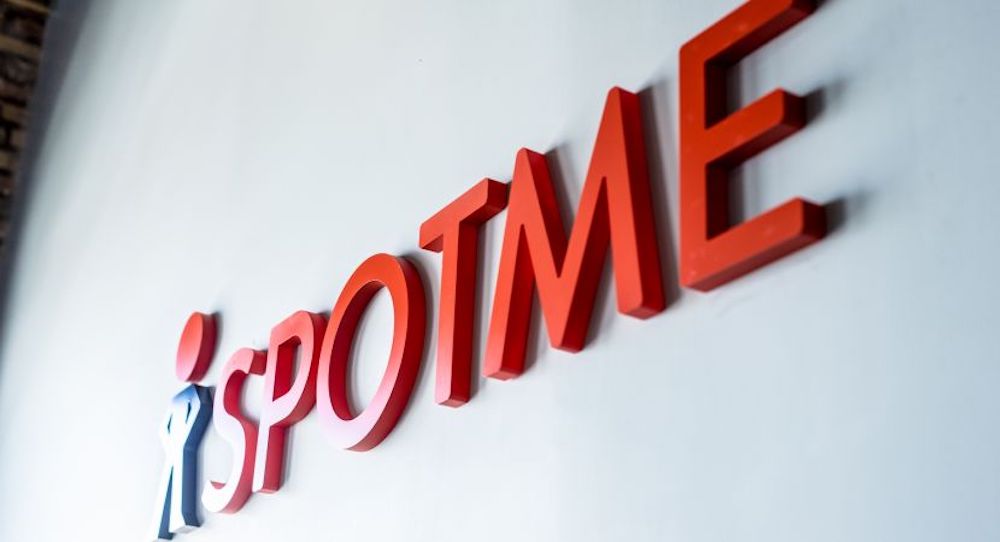 What they do: SpotMe's software helps enterprise companies increase engagement at company events. The company builds end-to-end digital experiences that help businesses foster engagement and enhance learning experiences among event participants.  
Who's using it: Volkswagen, Bank of America, Hyundai and L'oreal.
Founded: 2001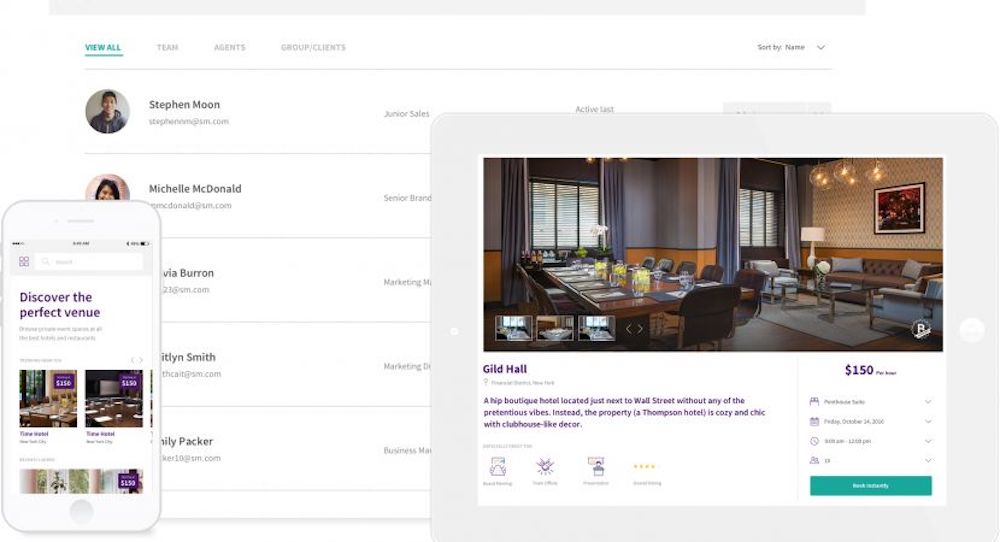 What they do: Bizly is an all-in-one events platform. The company's platform allows event managers to tap into a network of more than 15,000 venues, craft customized invitations and even send reminders and participant surveys. The Bizly platform also comes with reporting tools to measure and optimize attendee satisfaction and event ROI. 
Founded: 2016
Funding: $5.3M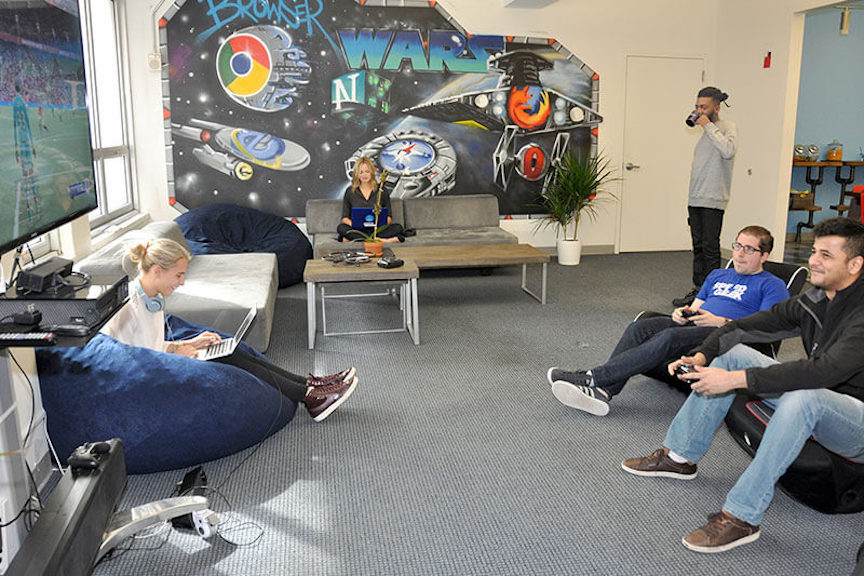 What they do: Catchpoint Systems is a digital experience platform used by more than 400 companies in 30 countries. Catchpoint offers multiple solutions, including integrated, synthetic and real user monitoring, real-time analytics and real user measurement.
Who's using it: Google, Comcast, Verizon, TripAdvisor, Wayfair, Kate Spade
Founded: 2008
Funding: $39.77M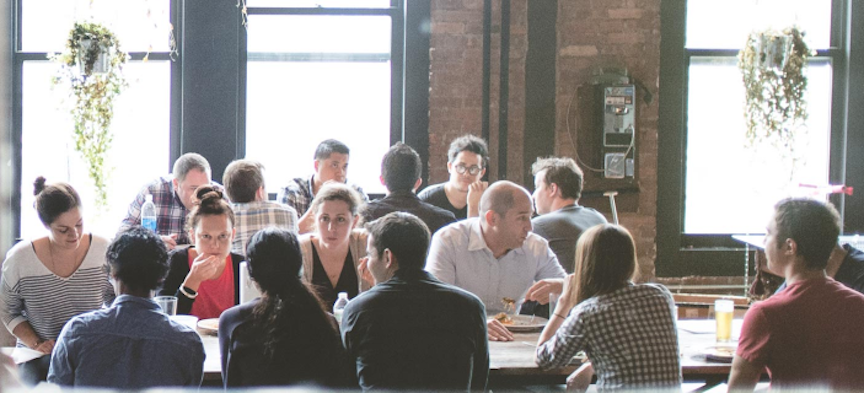 What they do: Handshake is a cloud-based B2B commerce software that simplifies and mobilizes wholesale buying and selling. The software allows sales reps to swap out paper catalogs and order forms for mobile devices.
Handshake enables businesses to reduce costs, grow revenue and improve customer satisfaction with a slew of features, such as instant syncing, barcode scanning and quick access to inventory and customer data.
Who's using it: ClearVision, Gorilla Glue & Vega
Founded: 2010
Funding: $15.5M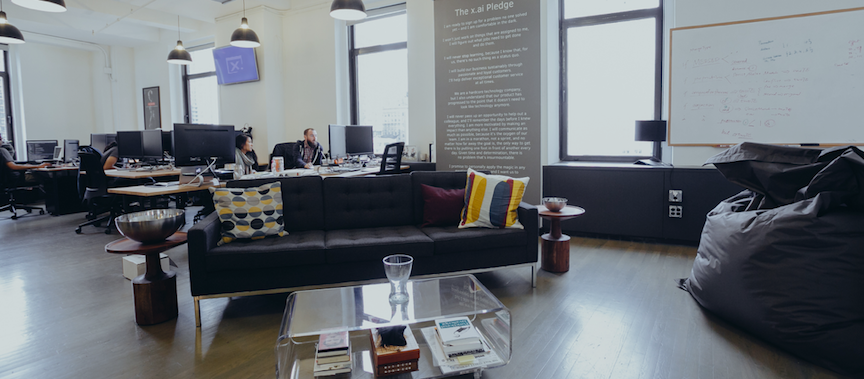 What they do: X.ai has created an artificial intelligence personal assistant that will coordinate with colleagues and friends to schedule meetings. The invisible software allows the user to simply Cc "Amy" on their email and she will handle the scheduling from there.
Who's using it: Slack, LinkedIn, Salesforce
Founded: 2014
Funding: $34.3M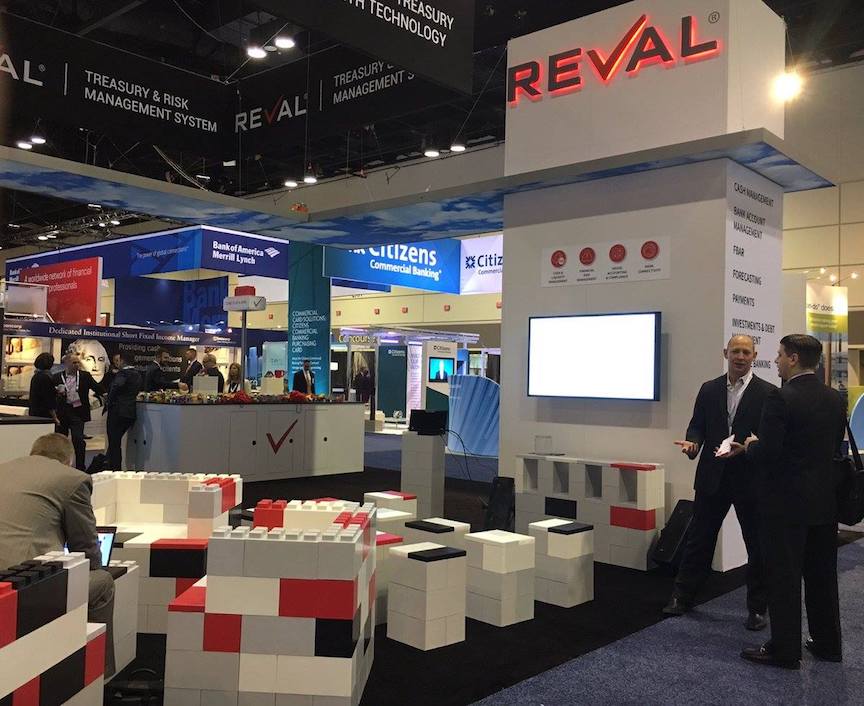 What they do: Reval is a treasury and risk management SaaS solution helps financial companies manage cash, liquidity, hedge accounting and risk. Reval oversees more than 65,000 payments and 250,000 trades per quarter for 650 clients around the world.
Who's using it: CA Technologies, Hasbro and Hong Kong Aviation Capital
Founded: 1999
Funding: $86.92M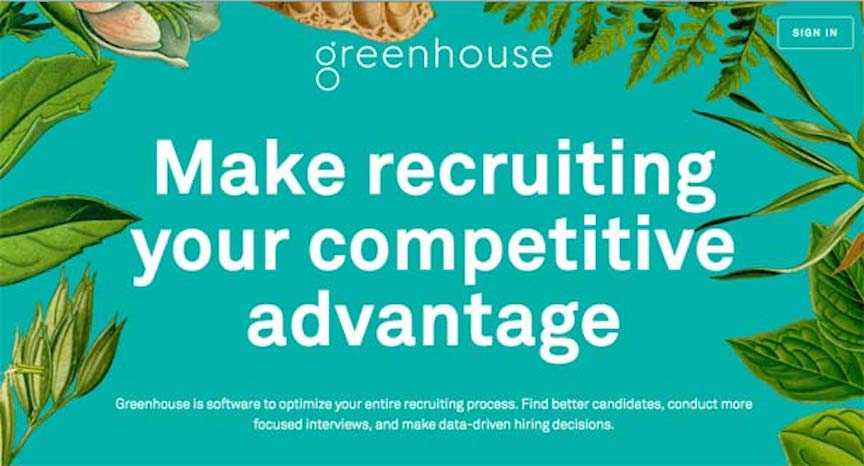 What they do: Greenhouse's recruiting software helps businesses streamline and optimize their hiring efforts. The company's HR-SaaS platform helps recruiters create job campaigns, structure interviews, and identify the specific skill sets and personality traits for their ideal candidate.
Who's using it: Evernote, Pinterest, Twilio
Funding: $59.4M
Founded: 2012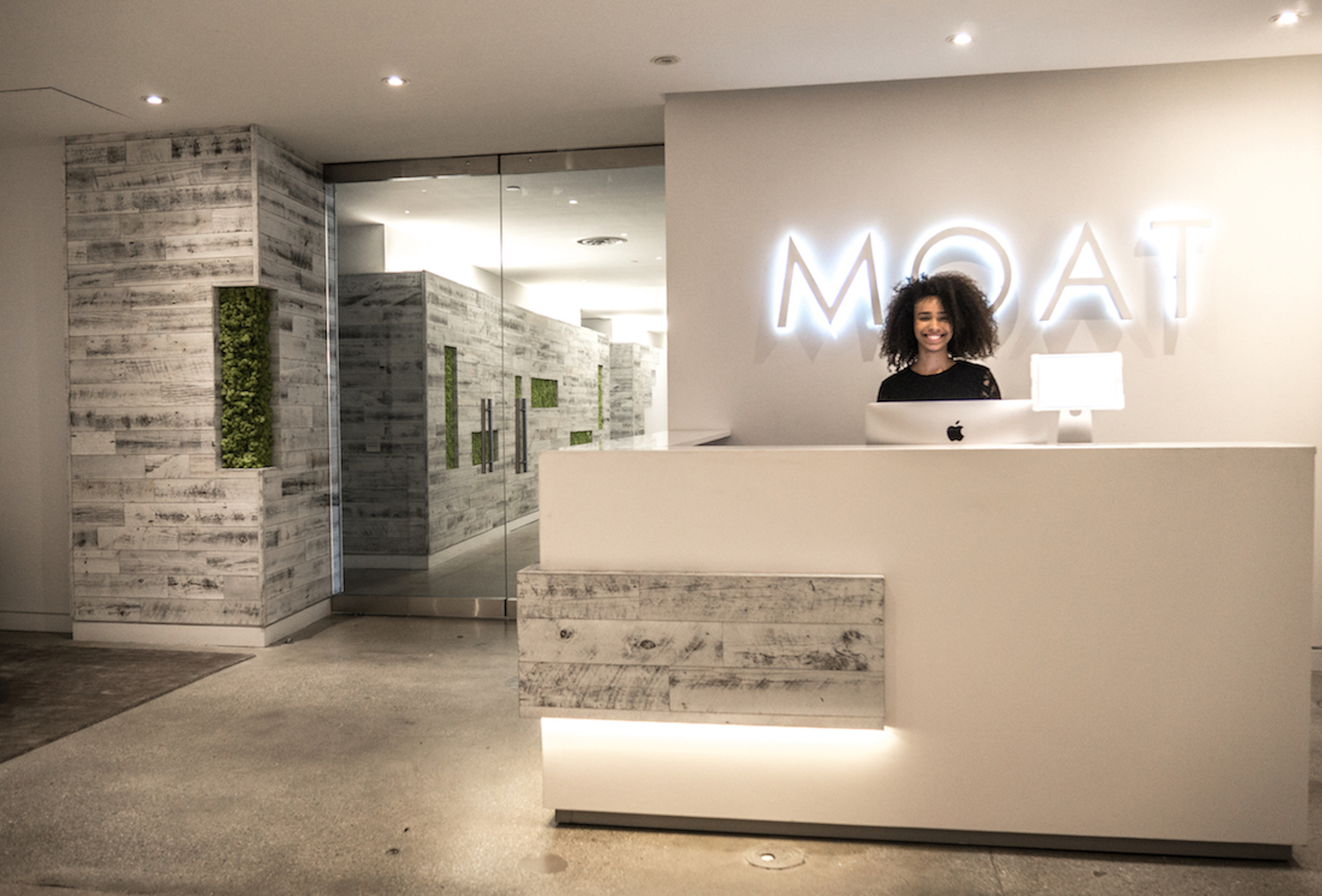 What they do: Moat is a SaaS-based analytics company that measures ad viewability, human vs. non-human traffic and ad attention for publishers and advertisers. In Sept. 2015, Facebook partnered with Moat to independently measure video ads. 
Who's using it: Facebook, Twitter, The New York Times, Vice Media 
Founded: 2010
Funding: $17.5M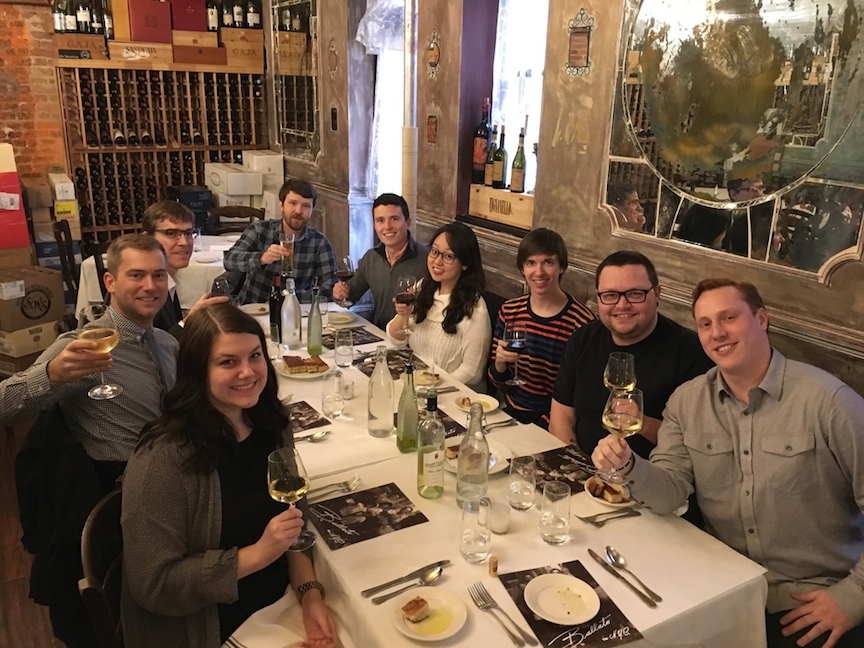 What they do: Teckst is a cloud-based texting platform that allows businesses to send and receive text messages from their customers. The user-friendly software can integrate with CRM's like ZenDesk and Salesforce.
Who's using it: Closed beta with 100 businesses
Founded: 2014
Funding: $2.46M

What they do: Sprinklr is a social media management platform that helps enterprise brands reach customers across networks. Its Experience Cloud technology provides listening capabilities across a number of social touchpoints, helping marketers manage their social media, brand websites, content and paid advertising campaigns. 
Who's using it: Intel, Gap, NASDAQ, 1-800 Flowers
Founded: 2009
Funding: $123.5M

What they do: MongoDB is a NoSQL database ecosystem designed to help businesses harness their data and build applications. The platform focuses on delivering an agility and scaleability, while also improving customer experience, faster time to market and lowering costs.    
Who's using it: BuzzFeed, Adobe, MTV, EA, Google
Founded: 2007
Funding: $311.1M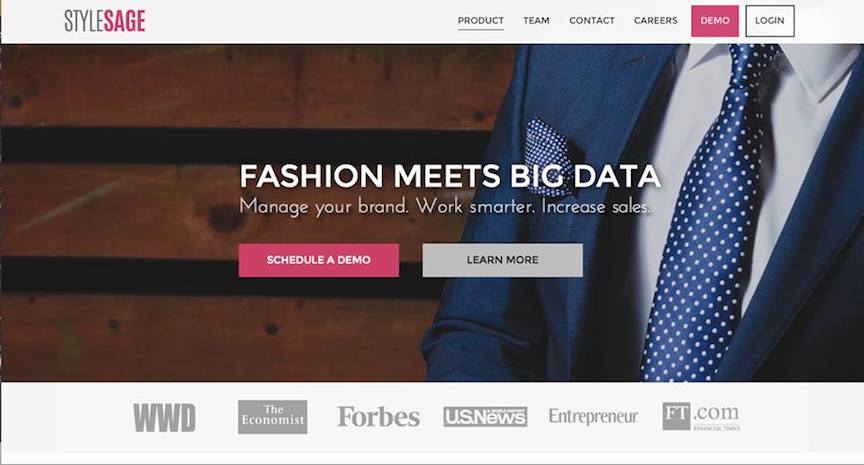 What they do: Nicknamed the "Bloomberg of fashion," Stylesage is a strategic analytics platform that provides fashion retailers with insights into line planning, in-season steering, pricing, production and international expansion. The fashion-meets-big-data startup was recently named one of Built In NYC's Top 50 Startups to Watch. 
Who's using it: Fashion designers and brands
Founded: 2013
Funding: $0.733M

What they do: Kinetic Social is a social media marketing platform that designs, manages, optimizes and scales campaigns across social, display and mobile. Their SaaS platform is designed to help brands reach customers, build brand awareness and drive sales.    
Who's using it: American Express, Nokia, PetSmart, SiriusXM
Founded: 2011
Funding: $43.5M

What they do: Routehappy focuses its SaaS platform on the airline industry by providing data such as scores and "happiness factors" to rate flights worldwide and improve the customer booking experience.  
Who's using it: Expedia, Google, Kayak, United, Qantas
Founded: 2013
Funding: $7.8M
What they do: PeerLogix provides a SaaS-based data aggregation platform that tracks and catalogues the activity of torrent networks in order to determine consumer trends and preferences through the downloads of movies, music, books and other media. The insights can be used to help clients better target and serve ads.
Who's using it: Republic Live, University Beyond, Waterman's Pack
Founded: 2012
Funding: $3.09M

What they do: Yodle is a digital marketing company that specializes in helping local businesses with customer retention, growth and management. The company was recently acquired by Web.com for $300 million.   
Who's using it: 50,000+ local businesses in 250 different industries
Founded: 2005
Funding: $40M

What they do: Lately is a SaaS platform that acts as a single-tool solution to help businesses integrate social, traditional media, content, communications, budgets, files, analytics and calendars for their marketing campaigns into a centralized location.
Founded: 2014 
Funding: $0.320M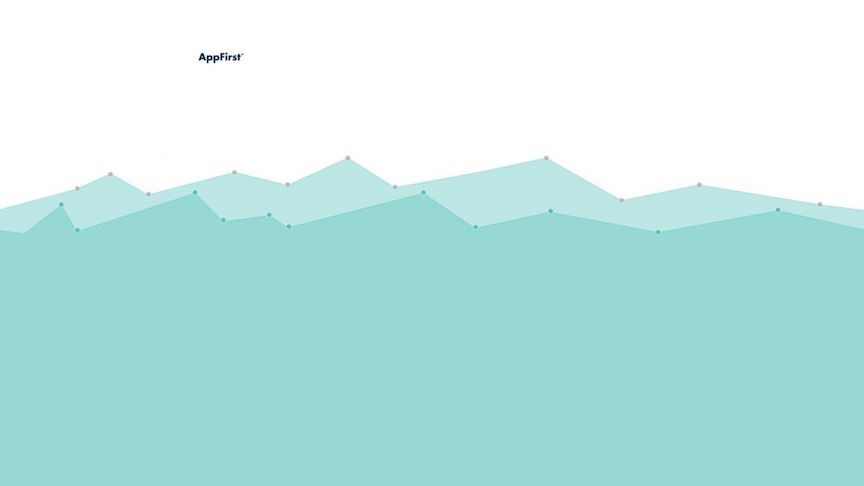 What they do: AppFirst delivers DevOps dashboards that collect, analyzes and correlate data on systems, applications and business metrics. The software provides insights into an organization's IT ecosystem, helping ensure performance, improve costs and resolve issues.
Who's using it: Spotify, Boston Red Sox, Dell
Founded: 2009
Funding: $15.2M

 What they do: Booker provides an all-in-one local service commerce platform that helps businesses acquire customers, book appointments and process payments, while also managing relationships with employees and clients. 
Who's using it: Barcelo Hotels & Resorts, drybar, Hard Rock Hotel & Casino Punta Cana
Funding: $77M
Founded: 2007