Explore Top Tech Companies
Remote jobs
---
Industry
---
DEI
---
Tech Stack
---
Perks
---
Size
Top NYC, NY Agriculture Companies
(3)
Food • Greentech • Social Impact • Software • Agriculture
Right outside of cities, we build tech-enabled, smart indoor farms that grow flavorful, sustainable, and safe produce. We are a mission-driven team of creative builders, problem-solvers, and activators and we're reimagining farming from the ground up. We foster a collaborative culture where individuals choose to opt-in, think wildly different, break barriers together, and be kind to the core every single day.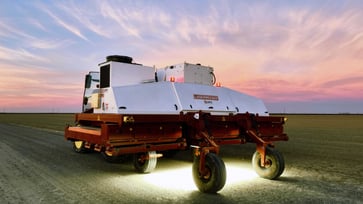 Artificial Intelligence • Computer Vision • Hardware • Machine Learning • Robotics • Software • Agriculture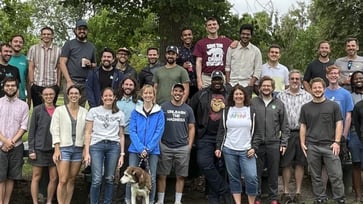 Greentech • Machine Learning • Robotics • Software • Agriculture
---
Agriculture
Map My Crop is the world's first imagery agricultural suite, utilizing the power of AI/ML models to deliver over 100 data points in real-time for each farm. Our platform combines cutting-edge technology with intelligent analytics and predictive modeling capabilities to revolutionize the way farmers manage their crops. With our advanced AI/ML models, we go beyond traditional methods of data collection and analysis. By leveraging machine learning algorithms and harnessing the wealth of historical data, we provide farmers with unparalleled insights into their fields. Our platform not only captures high-resolution satellite imagery but also extracts valuable information from it, delivering a comprehensive view of crop health, nutrient levels, pest and disease outbreaks, and more.We understand that the agricultural landscape is constantly evolving, and farmers face numerous challenges in optimizing their operations. That's why we have designed Map My Crop to be an indispensable tool for modern agriculture. Our platform equips farmers with real-time data, empowering them to make informed decisions and take proactive measures to maximize crop productivity and minimize risks. Our intelligent analytics capabilities enable farmers to identify patterns, trends, and correlations in their data. By analyzing vast amounts of information, our models provide actionable recommendations for optimal planting dates, irrigation schedules, and crop rotation strategies. This allows farmers to optimize resource allocation, enhance sustainability practices, and ultimately increase their profitability.
---
---
Don't see your
company? Let's change
that.